35% Food Grade Hydrogen Peroxide Auto Pay
From: $15.00 / month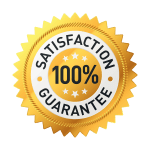 Cancel Anytime | No contracts
Customer Reviews
Have not used yet.....assuming it's okay. Looks like a reputable company.
As described.
As described.
Happy to Find It
It's great to find this Food Grade Hydrogen Peroxide so convenient and at a price I can afford from Swanson. A wonderful product.
I am using this as a mouth rinse to try to stop receding gums. Haven't been back to the dentist yet to find out if this is working....BUT... added bonus of whiter teeth!
Quality product
I have used this product in the past; hence a return customer. Highest quality!
no complaint
not sure if it does kill bacteria on food but no harm
Very good for a lot of things .... I use it in my dental routine.
No additives in product, I feel good about using it diluted with water for mouthwash.
This product arrived at a good time to use for the winter woes going around. Found it quite helpful. To clean vegetables and fruit.
Description
100% Pure and Certified 35% Food Grade Hydrogen Peroxide (diluted to 34% for shipping)
No fillers, no stabilizers, just pure H202.
If you choose a solution that is lower then 35%, we start with pure 35% Food Grade Hydrogen Peroxide and use crystal clear filtered water with extremely low TDS (Total Dissolved Solids) to dilute our solution. We don't use tap water, our water is highly filtered for maximum quality.
Additional information
| | |
| --- | --- |
| Weight | 144 oz |
| Dimensions | 6 × 6 × 12 in |
| Choose Your Strength | 3% Food Grade Hydrogen Peroxide, 6% Food Grade Hydrogen Peroxide, 10% Food Grade Hydrogen Peroxide, 20% Food Grade Hydrogen Peroxide, 35% Food Grade Hydrogen Peroxide |
| How Many Gallons? | 1 Gallon, 2 Gallons, 4 Gallons |