35% Food Grade Hydrogen Peroxide
$20.00 – $140.00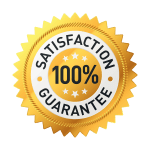 Customer Reviews
Practical format! Very convenient
Great food grade hydrogen peroxide
I use it in the wash to get out stains. I also use it to clean and disinfect cuts.
food grade peroxide
a teaspoon or cap full in 5 ounces of water daily, does marvels. i feel rejuvinated and have energy.
Great product. Would highly recommend.
Great for acne
I use this to wipe my face after washing it really helps control my acne. Its the best thing ive found for my face.
Great 3% food grade h202 resource
I am so happy that you offer 3% food grade peroxide! It's great not having to deal with diluting 35% FGHP. The 3% food grade you offer works great for me in all applications I use it for.
Good quality good price
Havent used it all but quality checks out good!
liquid peroxide
Just the right solution strenth 3% Works 4 me
Description
100% Pure and Certified 35% Food Grade Hydrogen Peroxide (diluted to 34% for shipping)
No fillers, no stabilizers, just pure H202.
If you choose a solution that is lower then 35%, we start with pure 35% Food Grade Hydrogen Peroxide and use crystal clear filtered water with extremely low TDS (Total Dissolved Solids) to dilute our solution. We don't use tap water, our water is highly filtered for maximum quality.
Additional information
| | |
| --- | --- |
| Weight | 144 oz |
| Dimensions | 6 × 6 × 12 in |
| Choose Your Strength | 3% Food Grade Hydrogen Peroxide, 6% Food Grade Hydrogen Peroxide, 10% Food Grade Hydrogen Peroxide, 20% Food Grade Hydrogen Peroxide, 35% Food Grade Hydrogen Peroxide |
| How Many Gallons? | 1 Gallon, 2 Gallons, 4 Gallons |