35% Food Grade Hydrogen Peroxide
$25.00 – $140.00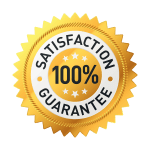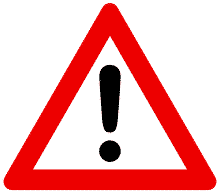 Notice: High Demand. (COVID-19)
Customer Reviews
04/06/2020
Leonard C.
US
Very nice
I just want to clarify, I bought 3%, not 35% Thank you
04/06/2020
Johnny F.
US
Bait and Switch Profiteering
I don't think there was any shortage; it't the easiest and cheapest thing to refine. I believe they have simply used the Covid19 experience to increase profits by selling reduced strength product for substantially higher cost. I wanted 35% and they only offered 20% at much higher cost, and the following week only sold 10% at for price 35% sold for a couple weeks earlier. Also product came in opaque bottle when my understanding is that it should be in a light proof container. I had no test strips to know actual strength of solution, which I think would reassure its customers they're getting what they paid for and product was not exposed to excessive heat or light that would degrade its strength. No ratio mixing info was supplied either.
04/05/2020
Ralph B.
US
H2O2
great service thank you
04/05/2020
Joe B.
US
35% peroxide
The product arrived in good time and packaged well. Just what I was looking for.
04/03/2020
William J. Donovan
US
Quality product, fast delivery
Easy to order, good price, quick shipping
04/02/2020
John N.
US
Not bad but
The product itself is fine but i reached out to get some batch/lot numbers and a COA but have been ignored thus far.
04/02/2020
Mark H.
US
Mold removal
The hydrogen peroxide removed the mold but I only got the 3%, had to spray it a number of times, I would get the 10-20% if I had to do it again
04/01/2020
Waneva P.
US
Good stuff
Nicely packaged and received on time. I use this for our holding tanks and general cleaning. Great customer service and will definitely order again!
03/31/2020
paula m.
US
35% H202
great turn around time
03/31/2020
Vivian W.
US
35% Peroxide
It goes a long way being concentrated. I use spray bottles with a 3% solutions, to clean vegetables and all kitchen surfaces. Love it
Description
100% Pure and Certified 35% Food Grade Hydrogen Peroxide (34.5%)
No fillers, no stabilizers, just pure H202.
If you choose a solution that is lower then 35%, we start with pure 35% Food Grade Hydrogen Peroxide and use crystal clear filtered water with extremely low TDS (Total Dissolved Solids) to dilute our solution. We don't use tap water, our water is highly filtered for maximum quality.
Additional information
| | |
| --- | --- |
| Weight | 160 oz |
| Dimensions | 6 × 6 × 12 in |
| Choose Your Strength | 3% Food Grade Hydrogen Peroxide, 6% Food Grade Hydrogen Peroxide, 10% Food Grade Hydrogen Peroxide, 20% Food Grade Hydrogen Peroxide, 35% Food Grade Hydrogen Peroxide |
| How Many Gallons? | 1 Gallon, 2 Gallons, 4 Gallons |