Hydrogen Peroxide
$20.00 – $140.00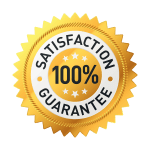 Customer Reviews
Pleased
Will buy again, works well, very effective
Good for gum and teeth problems
my husband has been suffering with gum and teeth issues, and this has been really helpful, he reports that it is easier to use than regular peroxide, doesn't foam as much and feels better afterward
Good value
It's not easy to find "food grade" peroxide. Glad to see they it available at a reasonable price!
convenient
every household should have a bottle of food grade peroxide. i mainly use this for oral care in my homemade toothpaste and mouthwash, but where it really shines is used around the kitchen. all those pots and mugs filled with coffee and tea stains are no match after an overnight soak of this peroxide. 3% makes it easy so i dont have to take a 35% bottle, and properly dilute it down to the correct ratio. highly recommended
It works!
Works for all my peroxide needs but cost is a little higher than normal. You get what you pay for.
Happy to find
Very happy to find you sell such a great product.
Great product!
As a general antiseptic, it works well and does not leave a stain. It also dissolves calcium deposits.
I really like this product...it is safe and food-grade unlike the drug store variety so can be used on cutting boards, as a mouth rinse, anything you'd like to sanitize!
This stuff literally cleans everything! I run out of the bottles so quickly since I use it around the house! Only con is it will dye your black hair orange if it comes in contact with the hair- need to find some way to get rid of this orange highlights I have acquired from this HP!
Description
There are many grades of Hydrogen Peroxide and depending on your application some can be better choices than others. Our H202 is a Peroxide that is lightly stabilized, this makes it the ideal choice for use in pools, hot tubs and float pods. When looking to buy hydrogen peroxide online, there is a lot of confusion, specifically in regards to the use of food grade hydrogen peroxide. Food grade H202 will technically work in these applications, but just not as well and here is why. Food Grade Hydrogen Peroxide is not stabilized and there for, decomposes much faster than other types of peroxide. Things that rapidly excel this decomposition is light in the form of UV rays, so being out side, and heat, like the heat from a hot tub or the weather. While no peroxide is 100% resistant to UV and Heat, our peroxide in applications which require those conditions is a better option because it will last significantly longer in those environments. This means more of your H202 is used for what it was intended for instead of evaporating into the atmosphere.
Many times in pools, hot tubs and float pods, UV devices are used to sanitize the water. This is another important thing to take into consideration. When H202 passes through UV light, the molecule rapidly disintegrates creating free radicals. These Hydroxyl-Radicals are very efficient oxidizers and combined with our H202 create an incredibly effective sanitation. Again, food grade peroxide would work in the same way, it would just be consumed at a much higher rate.
This all sounds great, but I heard the stabilizers are dangerous. Tell me about that!
There are many types of stabilizers used in the many types of peroxide, and again depending on the application, some are better choices than others. One of the most popular stabilizers used in peroxide is called Sodium Citrate, also known as Citric Acid. This is a naturally occurring chemical which is present in many common food items you eat daily and is widely used in the food industry for adding flavors to things like club soda or lemon-lime soft drinks.
Other common stabilizers are called Sodium Phytate and Sodium Malonate. These too are naturally occurring chemicals found in many food items you eat, like fruits and vegetables. It is also a GRAS food approved ingredient.
Additional information
| | |
| --- | --- |
| Weight | 128 oz |
| Dimensions | 6.75 × 13 × 8 in |
| Choose Your Strength | 3% Hydrogen Peroxide, 6% Hydrogen Peroxide, 10% Hydrogen Peroxide, 20% Hydrogen Peroxide, 34% Hydrogen Peroxide |
| How Many Gallons? | 1 Gallon, 2 Gallons, 4 Gallons |