Buy 35% Food Grade Hydrogen Peroxide
Powerful Hydrogen Peroxide for use in Pools, Hot Tubs, Float Pods, Spas and more.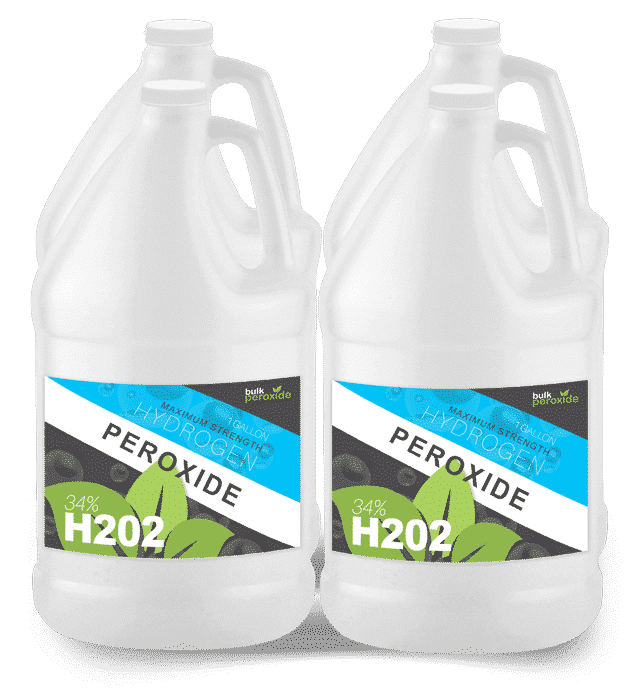 Buy 35% Hydrogen Peroxide
Better than Food Grade Hydrogen Peroxide for use in Pools, Hot Tubs, Float Pods, Spas and more.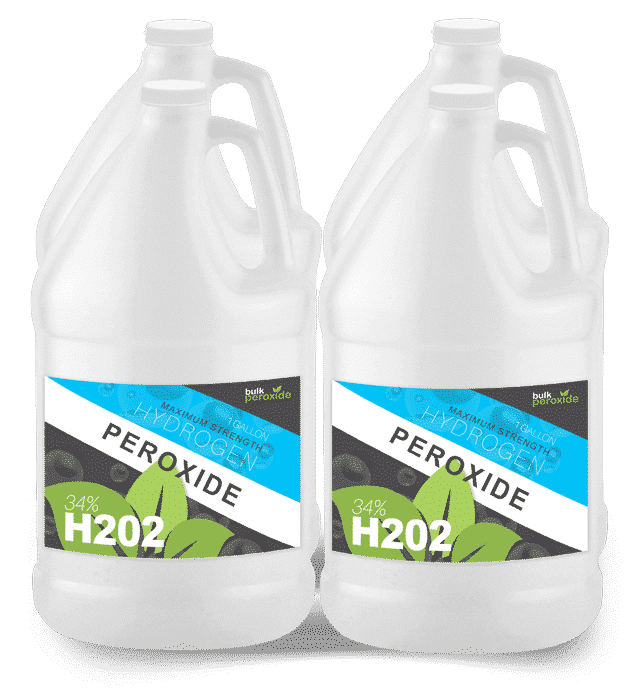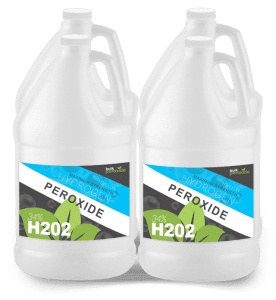 Amazing Quality Peroxide, Super Fast Shipping, Excellent Service
Our peroxide is perfect for use in Float Pods, Spas and Hot Tubs. You can custom design your shipment. Choose from 3% to 35% H202 in quantities as small as one gallon. All shipments are in 1 gallon containers, boxed in 1, 2 and 4 gallon shippers. Hydrogen Peroxide in high strengths can be dangerous to handle so putting them in 1 gallon containers makes it easy for you and your staff to safely handle the products.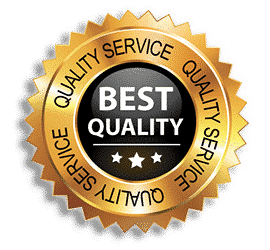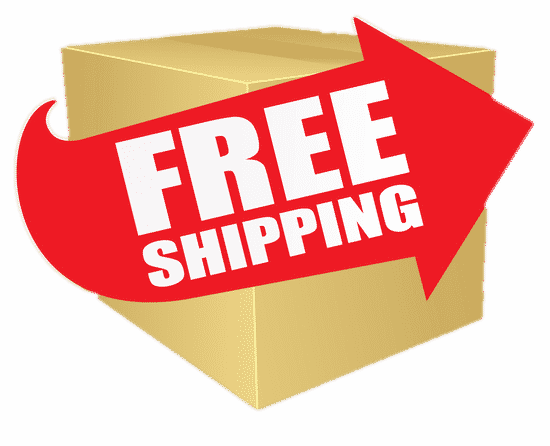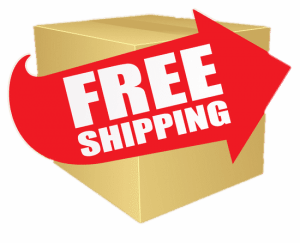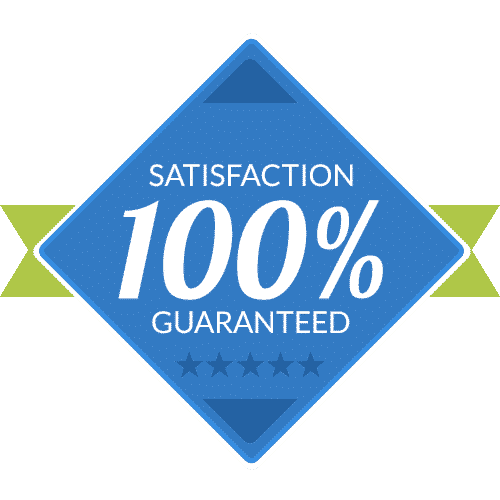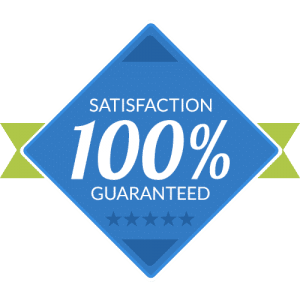 Hot Tubs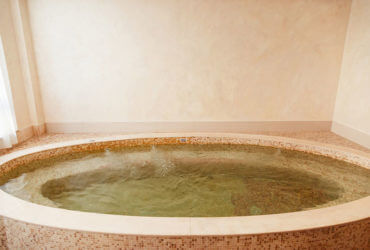 Swimming Pools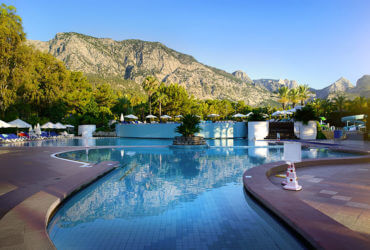 Float Pods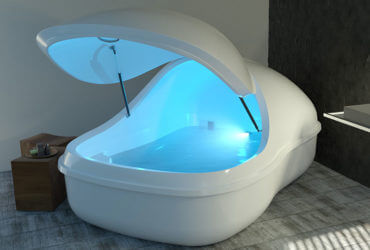 Our lightly stabilized Hydrogen Peroxide is an excellent choice for a non-chlorine hot tub treatment, pool treatment or for use in a float pod for several reasons. Peroxide is particularly sensitive to sunlight (UV Rays), PH, and Heat (Water Temperature). Unlike Food Grade H202, our Peroxide contains a minimum amount of stabilizers which extends the strength and life of the product. Costing you less money in actual H202 and in maintenance time.
Should I Buy 35% Food Grade Hydrogen Peroxide?
There is a lot of confusion surround food grade hydrogen peroxide these days. First and foremost peroxide comes in many different grades and serve many different purposes. It's more about choosing the best product for the application you are using it for. The 35% Food Grade Peroxide you've heard of was specifically designed to disinfect food. Many people confuse the language of the product and think because it's food grade it is safe to consume. This is not true. The concentrations many peroxides come in from the manufacture are extremely powerful and will cause damage to your body. Food grade peroxide is no different. At 35% strength, this is more then 10x as strong as store bought peroxide. Just like any peroxide at this potency, you should not consume any amount. Peroxide is an oxidizer and kills organic materials rapidly and you are no exception.
Reasons to use Food Grade Hydrogen Peroxide
These uses below are not always at at 35% Solution. 35% Hydrogen Peroxide is a very serious chemical and should always be handled with great care.
You own a chicken farm and need to clean a lot of poultry

Cleaning vegetables (diluted)

Cleaning Fruits (diluted)

Disinfection of surfaces including counter tops, refrigerators, lunchboxes and cutting boards (diluted)

Mouthwash (diluted)

Cleaning small cuts and scrapes (diluted)

and many more.
Does Food Grade Peroxide Have Magic Powers?
While you can find many claims online that says hydrogen peroxide does everything from improving sleep to curing cancer, their is no evidence to support most if not all of these claims. Their are some companies online that are making large profits from the misinformation about peroxide. We are not making these claims and we are very much in the business of making money. However we also have a conscious and morals that compel us to tell you not to believe what you're reading. Peroxide is good at cleaning because it kills bacteria and all things organic. It will rapidly oxidize organics creating free radicals. Your body is 100% ORGANIC and it will have the same destructive behaviors on it. That being said, when it is diluted way down there are applications that make sense, but drinking it is not one of them. DO NOT INGEST PEROXIDE.
How to use Hydrogen Peroxide in your Hot Tub or Swimming Pool
Chlorine has been getting a bad reputation over the years. It has been the gold standard in water sanitation for pools and hot tubs for decades. The use of hydrogen peroxide in swimming pools and hot tubs has been growing in popularity and many people now prefer this over chlorine.
For both swimming pools and hot tube usage, you want to keep your peroxide levels around 30 to 100 PPM (parts per million). Depending on the size of your hot tub or swimming pool you'll need to add the appropriate amount. You need around 1 cup of 35% Hydrogen Peroxide per 500 gallons of water. You can test the peroxide levels by using test strips.