35% Food Grade Hydrogen Peroxide 1 Gallon
$75.00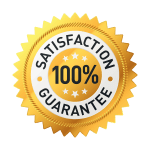 Customer Reviews
Good Price Excellent Service
This is a really good price for food grade Hydrogen Peroxide. Always have excellent customer service.,
I'VE USED THE SAME PRODUCT FOR SOME TIME BUT WAS PAYING MORE FOR IT. AT A LOCAL STORE. i FIND THAT IT'S USED TO HEAL A LOT OF THINGS.
Great
Works great as a whitener in my sink
Great mouth rinse.
Nice to have on hand for rinsing mouth even though that is not a suggestion on the bottle.
Thanks you for your fast service. Will order from you again.
I am a frequent re-ordered of this product. I love the packaging. The spray bottle is so convenient for cleaning or for spraying directly in my ears if I suspect I'm coming down with the common cold or a flu. Hydrogen peroxide has saved me more than once from a nasty bug. I also use this to spray off and clean my cell phone and tablet. I wouldn't want to be without it.
Great product
3% food grade peroxide has so many uses! Some include: spray toothbrushes and wounds, add to a bath. It is a necessary item to have at all times.
Good product!
Great stuff . I will purchase again.
Food Grade Hydrogen Peroxide
I make my own mouthwash and having food grade peroxide enables me to swallow the mouthwash for added health benefits. Love this product.
Description
100% Pure and Certified 35% Food Grade Hydrogen Peroxide (diluted to 34%)
No fillers, no stabilizers, just pure H202.
If you choose a solution that is lower then 35%, we start with pure 35% Food Grade Hydrogen Peroxide and use crystal clear filtered water with extremely low TDS (Total Dissolved Solids) to dilute our solution. We don't use tap water, our water is highly filtered for maximum quality.
Additional information
| | |
| --- | --- |
| Weight | 144 oz |
| Dimensions | 6 × 6 × 12 in |
| Choose Your Strength | 3% Food Grade Hydrogen Peroxide, 6% Food Grade Hydrogen Peroxide, 10% Food Grade Hydrogen Peroxide, 20% Food Grade Hydrogen Peroxide, 35% Food Grade Hydrogen Peroxide |
| How Many Gallons? | 1 Gallon, 2 Gallons, 4 Gallons |